Steel Lockers Are Becoming More And More Popular
22-09-2022
Steel lockers are also one of the types of wardrobes currently seen. Steel lockers are cabinets for storing clothes and are indispensable in people's lives. They are often used in homes, offices, schools, factories, dormitories and other places to provide people with safe and secure wardrobes.
Due to the limited desk space and too many books and materials for students, we can often see many schools buying steel lockers in classrooms to store students' personal items.
In public bathrooms, we often see steel lockers; the bathroom is full of moisture, and the steel lockers are moisture-proof and rust-proof, which can ensure the service life of the wardrobe. Nowadays, stainless steel lockers have entered thousands of households, and their own characteristics make people's lives simple and complex, and are loved by more and more people.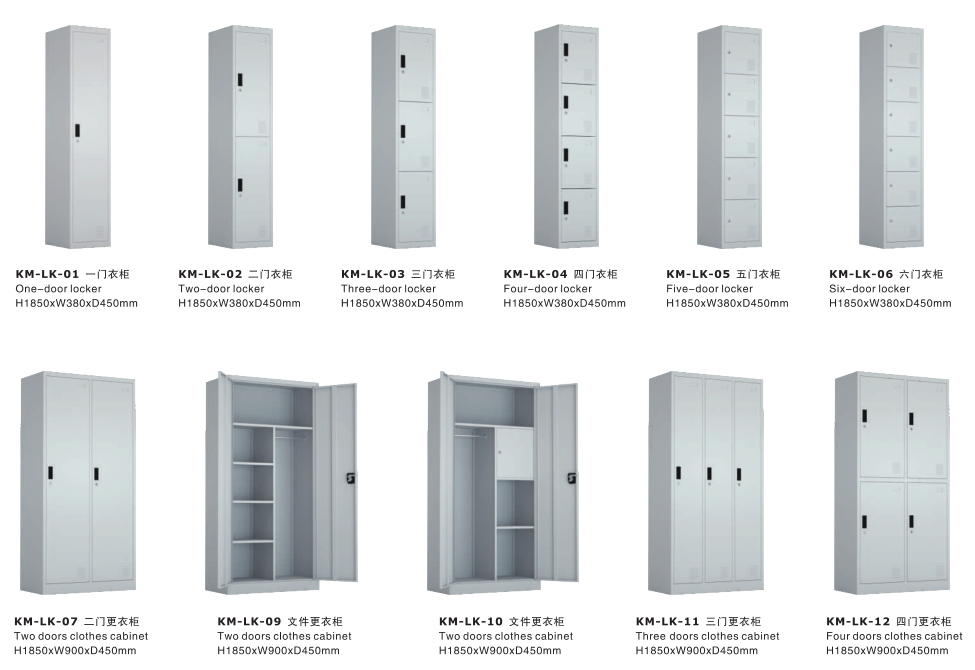 The material of the steel locker is durable, will not crack or worry about moisture, and will not deform. Steel lockers are easy to clean and can be wiped clean with a damp cloth and detergent. No discoloration, the color of stainless steel is almost difficult to change, and there is no need to worry about fading. Environmentally friendly, it can be recycled for secondary use, and part of the cost can be recovered during the recycling process.